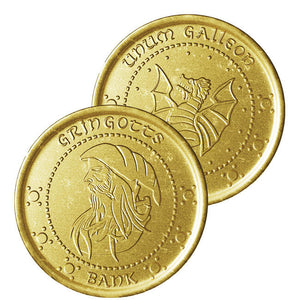 Joining the Harry Potter line is the Gringotts Milk Chocolate Galleon chocolate from Jelly Belly. The Galleon weighs .81 ounces and is made with solid milk chocolate measuring 3 inches in diameter. A unique embossed design is on each side to replicate the the Galleons used in the films.

Wizarding World fans are sure to treasure this new addition to the Harry Potter collection.
Net weight: 0.81 oz.