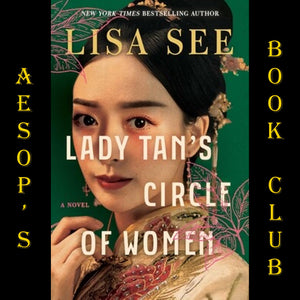 Aesop's Book Club goal is to encourage reading and to be a resource for all local readers!
This month's club selection is Lady Tan's Circle of Women by Lisa See.
We will meet on Tuesday, September 26 at 7pm ET. 
We hope to attract a diverse group of readers looking for a lively discussion!
Weather permitting, the discussion will be held in the secret garden at the book shop.