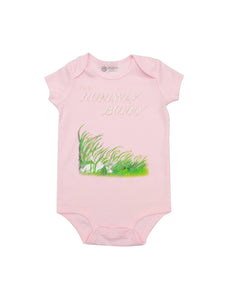 "If you run away," said his mother, "I will run after you. For you are my little bunny." The picture of a cow jumping over the moon, featured in Goodnight Moon, first appeared in The Runaway Bunny. From the first edition cover by Clement Hurd.
100% cotton bodysuit
Distressed, softened print
Color: pink
Each purchase helps to fund literacy programs and book donations to communities in need.